The 2020 Xiamen International Fair for Investment & Trade and Silk Road Investment Conference (hereinafter referred to as Xiamen Fair) was held in Xiamen, Fujian Province on September 8. Hainan Province organized a delegation to attend Xiamen Fair, and held a meeting on promoting the policy of Hainan Free Trade Port policy by taking this opportunity.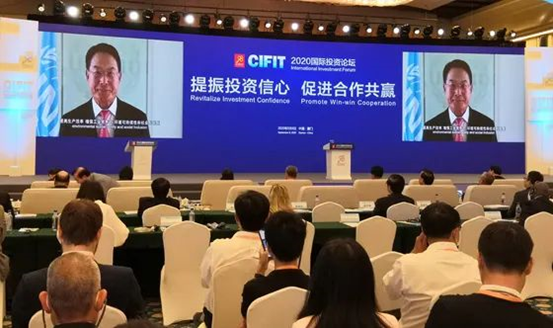 Hainan Pavilion of Xiamen Fair introduced the construction of Hainan Free Trade Port, infrastructure and investment environment, park planning and construction and development highlights in the form of text, pictures, videos and touch screens.
On the opening day of Xiamen Fair, Hainan Province held a meeting on promoting the policy of Hainan Free Trade Port, and Shen Danyang, vice governor of Hainan Province, attended the meeting and delivered a speech. More than 170 representatives from relevant trade associations, enterprises and media attended the promotion meeting.
Shen Danyang said in his speech at the promotion meeting that under the background of building Hainan Free Trade Port, Hainan Province will seize the historical opportunity and accelerate the implementation of the Free Trade Port policy with extraordinary measures. Shen Danyang emphasized that while the whole province is working together to promote the construction of Hainan Free Trade Port, cities and counties should make efforts from their own advantages to take advantage of the policy to strengthen industrial investment.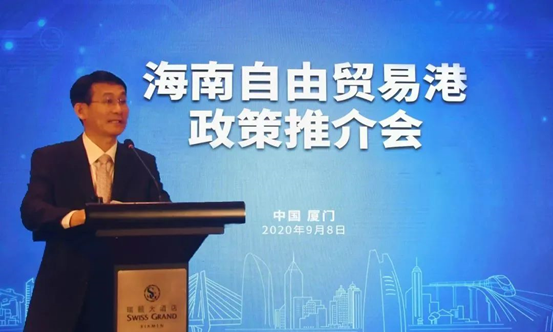 Cai Qiao, director of Haikou Municipal Bureau of Commerce, conducted investment promotion from four aspects of development advantages, investment environment, park construction and policy interpretation, showing guests a real, three-dimensional, open and diversified Haikou, and sincerely invited enterprises to invest in Haikou for a better future. Cai Qiao said that under the background of the construction of Hainan Free Trade Port, Haikou, as a provincial capital city, is welcoming a very rare historic development opportunity, and Haikou will give full play to the leading demonstration role of the provincial capital center city to help the economic and social development in Hainan City.
The exciting development obtained by market entities in Haikou cannot be separated from the efforts made by Haikou International Investment Promotion Bureau. It is understood that in order to optimize the business environment in Haikou, Haikou Investment Promotion Bureau has always insisted on introducing key projects with high standards, carrying out investment promotion activities for many times around enterprise services, and, and jointly establishing "Lanhaihui"- Free Trade Port Whole Industrial Investment Service Platform with professional institutions from the fields of financing, consulting, law, accounting, human resources and intellectual property rights, so that investors to Hainan can enjoy the speed and convenience of "one-stop" investment. Taking the opportunity of this Xiamen Fair, Haikou Investment Promotion Bureau will also fully communicate with well-known enterprises at home and abroad to create a favorable development situation, and continue to welcome enterprises with the most sincere enthusiasm, the best service and the best environment by optimizing the business environment, and providing strong support for the long-term development of enterprises.