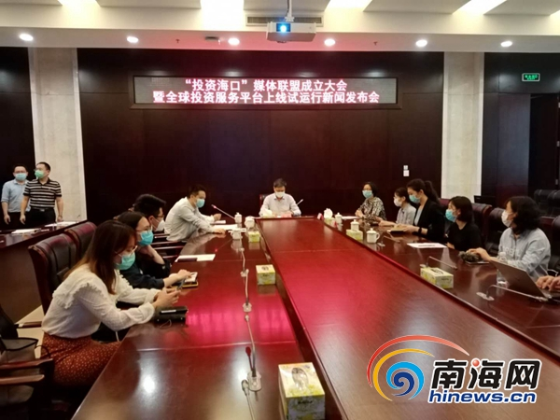 On the afternoon of the 20th, a global investment service platform jointly created by Haikou Commercial Bureau and Haikou International Investment Promotion Bureau went online for a trial operation called "Invest in Haikou".
According to reports, the platform will further strengthen precision investment and professional investment efforts, broaden Haikou's investment service channels, and resolutely let Haikou take the lead in the construction of Hainan Free Trade Port.
In addition to the global investment service hotline 4000-750-780, the HIIPB global investment service platform also includes Chinese and English websites (hiipb.com), WeChat, Toutiao, and other social media accounts such as Facebook, Twitter, and LinkedIn. During the trial operation of the platform, global investors can consult Haikou's investment promotion preferential policies, investment environment, park access conditions, and other issues through the above channels. There would be a designated person that responsible for answering related questions, assisting global investors to handle business registration and preferential policies, and some errand services.

The global investment service platform innovatively uses overseas social media to provide investment promotion services, opening a new model of overseas investment services. The platform will continue to publish investment information and policy interpretations in simplified Chinese, traditional Chinese, and English. It vigorously publicizes the Hainan Free Trade Port policy and the business environment of Haikou City. And it provides a global investor with a discovery of Haikou development opportunities and new windows for investing in Haikou's future. In the future, the platform is expected to become a platform for Haikou's image promotion, investment promotion and enterprise service.
Source:HICN